It's been quite a year and we're so happy to celebrate Thanksgiving with you all!
The menu this year will be a prix fixe:
For the turkey, choose between white or dark meat.
For the sides, choose five out of the eight options.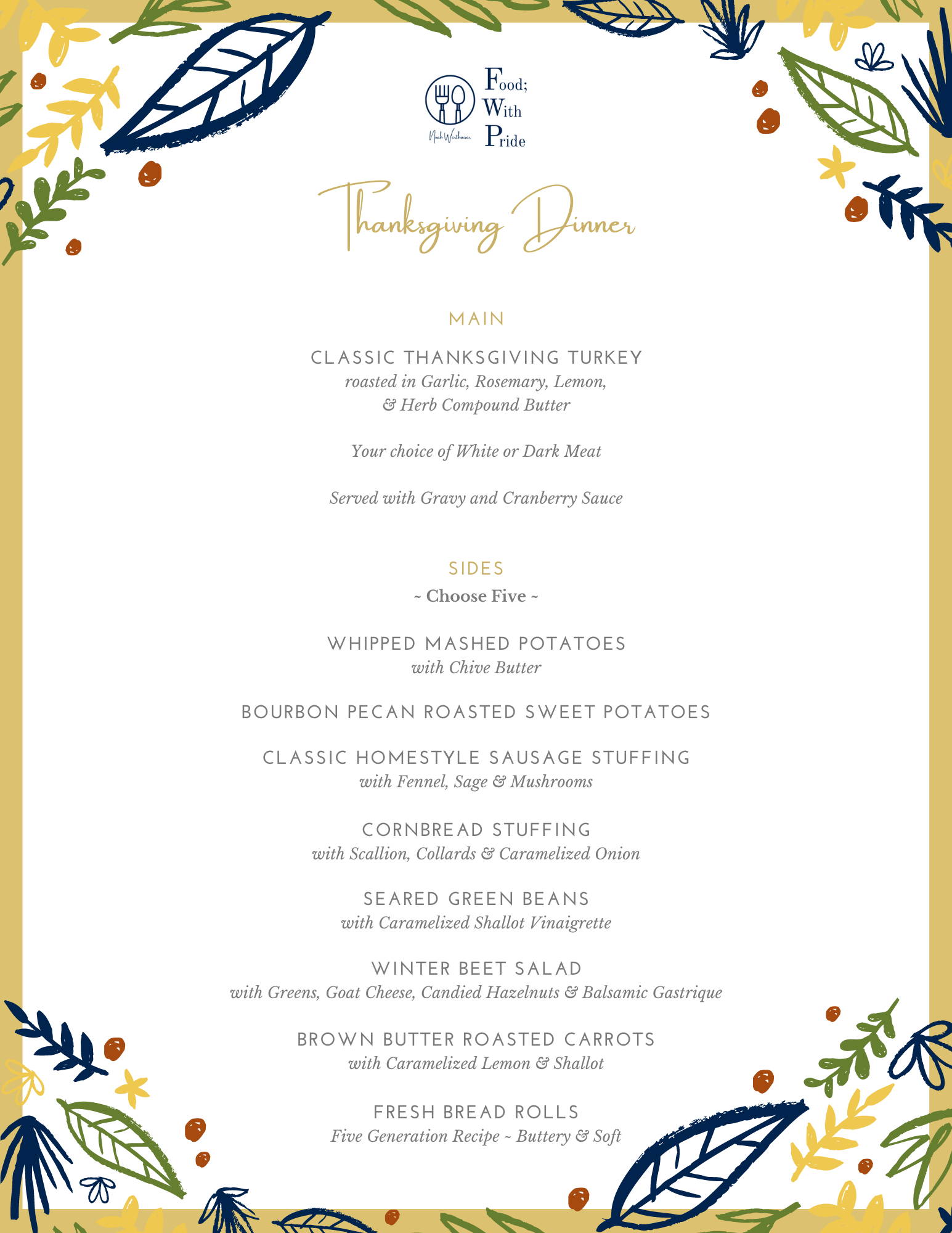 ---
Here's what you need to know:
Your dinner will be delivered in a meal prep format. 


This means no shopping, no chopping, and no worrying.




When you're ready for dinner, just follow the simple instructions provided to finish each dish.
Orders will be delivered on Wednesday, November 24th. 


Just keep everything refrigerated until you're ready to eat, and you'll be all set.




Delivery time will be in the afternoon, but stay tuned for more specific details on this as we get closer.

 

Dinners are priced individually. 


Pricing and purchasing is per individual, NOT per family.




For example, if you are ordering for five adults and you each want to choose your own sides, purchase five individual dinners.

 

Whole pies are available to purchase separately. 


We have both apple and pumpkin pie available to purchase.


These are sold as 5" pies (serves two) or 9" pies (serves up to eight).


 
 

Extra sides are available for purchase. 


Your meal comes with five of the eight sides listed.




You can purchase additional sides (individually portioned) on the order page.

 
---
If you have any questions, please don't hesitate to reach out.
We're here to help in any way that we can. Just click the link below to contact us if you need assistance.